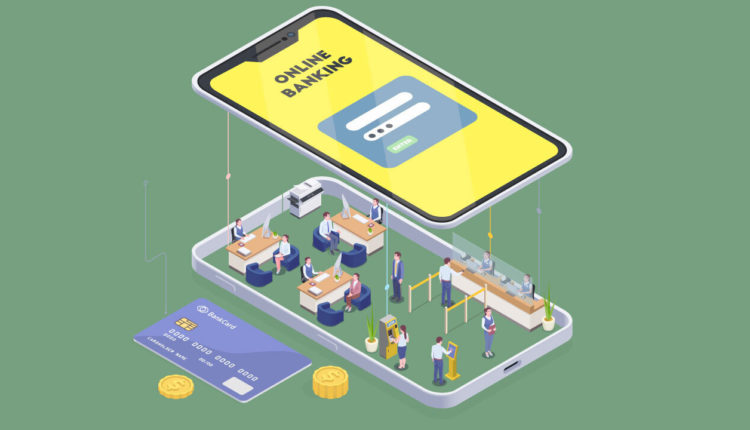 Fintech Software Development – Helpful Features for Banking Apps
Without a doubt, mobile software applications have transformed the way people live their routine lives. From ordering food and grocery to finding out the exact location of other people and places, everything seems to be now possible with software development. However, can the same be said about the finance sector as well? Definitely. Through several years of fintech development, or financial technology software development, this sector of business also enjoys many benefits thanks to software technology. Through the results of fintech software development, people are saving time, adding convenience and gaining a 24-7 accessibility.
When it comes to banking application in the world of fintech software development, probably one of the best benefits the world has gotten is the elimination of fees. Banks who do not have physical branches don't add operational costs associated with transactions. In a way, they are sharing their savings with their customers as well. Even so, while banks can be excellent in dealing with their customers, there must be some level of quality in their application for people to realize their worth.
You see, regardless if it is fintech software development, the functionality and appearance of business application is an important deciding factor for customers' satisfaction. Hence, here are some tips for making sure you have a splendid application.
Add Core Banking Features During Fintech Software Development
Core banking, in short for Centralized Online Real-time Exchange, is like the basic function of banking in general terms. It is like a back-end system that process transactions and then delivers immediate updates.  Thanks to the fintech software development, everything is now available at a distance as far as our computers, phones, and ATMs. When aiming for banking software, make sure that you are offering the core features of banks. These include:
New account creation and management.
Withdrawal and deposit services.
Loan management and interest calculations.
Customer Relationship Management (CRM).
Introduction to new products and services.
Account history and record.
P2P Payment Facility
According to various surveys, the world is continuously shifting to digital currency. Paper money is declining and about 50 per cent of the respondents said that they carry only a little cash with them. This is where fintech software development is most effective. Peer-to-peer payments, or person-to-person in layman's terms, are now possible through fintech development, giving rise to easy and secure transfer of funds from one banking account to another.
The transfer of funds happens as easily as A, B and C:
Open your banking application.
Either enter a new receiving account (beneficiary) or select from your existing list.
Inform the party that you are sending them an amount and verify their confirmation as well.
Enter the amount and finalize the security steps for confirmation, that's it.
These banking applications are linked with mobile phone numbers. Hence, when they will receive an amount, a text message from the bank will notify them about the transferred amount.
Cheque Deposits With Applications
Can anyone relate to that part of banking where people have to stand in long queues to deposit their cheques? Fintech software development has revolutionized this as well, such that, for the older generation, this might seem like an alien system. Now, with simple digital scan and uploading information is enough to send the amount written on the paper to your bank accounts. Mobile cheque deposits also called remote deposit cheques, are one of the most attractive features of banking applications in today's world.
The only steps involved are uploading a picture of the cheque, typing in all the required information and then pressing send. Once the banks confirm the payment and authenticity of the pictures, the amount is transferred immediately. For end-users, this is especially useful as it saves time and money which would be spent to visit the bank branch. Customers love the convenience and they are always attracted towards the businesses that are giving them exactly that.
Fraud Notifications and Security
When it comes to fintech software development, one of the most important features of the applications is its security and fraud notification. Banks must take responsibility to ensure fool proof security for their customers' sensitive data. All inputs must be verified by security features like encryption, 2FA or any other relevant procedure. Since the arrival of biometric scans in mobile devices, touch ID and facial recognition are also possible now.
While the fraudsters and hackers continue to gain new technology to play with, so do the people working to counter them. Technology spreads both ways and it is only with consistent and constant monitoring that fintech software development can become completely secure.